Tahiti International Airport - PPT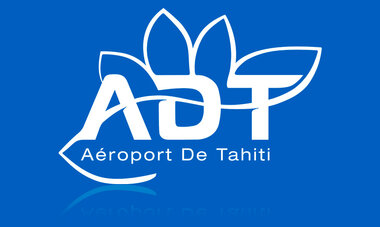 Tahiti Faa'a International Airport (PPT) is the strategic gateway to the South Pacific and our home base on the island of Tahiti. Air Tahiti Nui operates from the International Terminal Building. For transfers to inter-island flights, Air Tahiti operates from the same terminal.
Note: Faa'a Airport is not a 24 hour operation. If you are connecting to an early morning departure flight, it is the normal requirement that you collect your checked baggage and clear customs/immigration formalities before checking in for your onward flight. International check-in opens 3 hours prior to departure.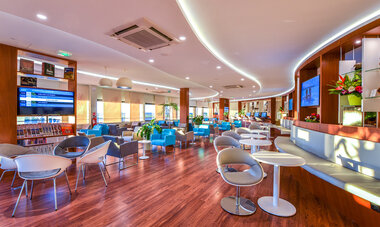 Check-In Counter Hours of Operation
International Terminal :
Opens: 3 hours Prior to Departure
FOR ALL FLIGHTS IMMIGRATION AND PREMIERE LOUNGE OPEN 2 HOURS BEFORE DEPARTURE TIME
Closes: 1 hour Prior to Departure
Recommended Check-In Time
International: 3 hours
Inter-Island: 1.5 hours
Baggage Service
Phone: (689) 40-86-42-21 OR 40-86-60-92 
Recommended Connection Times Web Site
International to Inter-island: 1.5 hours
Inter-Island to International: 1.5 hours
www.tahiti-aeroport.pf
Opening Hours
Mon, Tue, Wed, Fri, Sat: 6am to midday / 1:30pm to 10pm
Thu: 6am to midday / 1:30pm to 11pm
Sun: 6am to midday / 1:30pm to 6pm
Rates
Large suitcase or box - XPF950/8 Euros for 24 hours.
Mastercard and Visa accepted.
Contact
For rates, schedule or more info call +689 40 86 60 61
Full-Service Lounges
Air Tahiti Nui offers full access to the lounge to Poerava Business and Club Tiare GOLD members.
If you are traveling in Moana Premium and Economy class, you can enjoy the comfort of the lounge by purchasing our Lounge Pass service, subject to availability.
For American Airlines passengers, please contact American Airlines for more information on lounges.