Los Angeles International Airport - LAX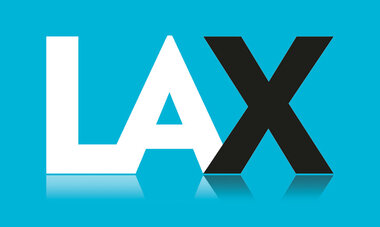 Located in the state of California, USA, Los Angeles Airport is the third largest airport in the world. Its daily connections with all major cities in North America and all five continents make it an excellent port of call for exploring new horizons.
Air Tahiti Nui operates from the Tom Bradley International Terminal, one of eight terminals at LAX. For transfers to other terminals either walk or look for the "Airline Connections A Shuttle" found at the lower level (Arrival Level) in front of the terminal.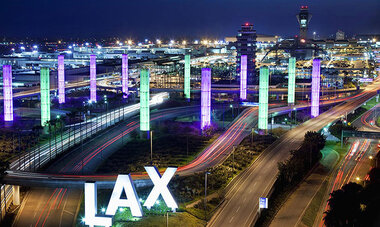 Check-In Counter
Tom Bradley International Terminal Positions: A24 - 30 (due to airport requirements this location may be subject to occasional change). All Air Tahiti Nui flights depart from the Bradley terminal. The gate number is displayed on the electronic sign boards in the terminal as well as on your boarding pass. The gates are located in the main Bradley terminal building, or in the Midfield Satellite Concourse, which is connected to the main Bradley terminal building by a passenger tunnel with a moving walkway. On rare occasions, a remote gate may be used. These gates are in the Bradley terminal building, and from the gate passengers are taken via bus directly to the aircraft. Always proceed to the Bradley terminal and follow the signage to the assigned departure gate.
Recommended Check-In Time and hours of operations : 
Recommended Connection Times
The following are the official connecting times for LAX:
Domestic to International : 1 1/2 hours
International to International : 2 hours
International to Domestic: 2 hours
Due to heightened security, Air Tahiti Nui recommends: 3 hours
NOTE: Most major airlines can check your luggage from your home city all the way to Tahiti. This will save you time connecting in Los Angeles. Low fare airlines such as Southwest do not transfer bags to other airlines. Check with your originating airline or Air Tahiti Nui Reservation regarding baggage transfer agreements.
Full-Service Lounges
Air Tahiti Nui offers full access to the lounge to Poerava Business and Club Tiare GOLD members.
If you are traveling in Moana Premium and Economy class, you can enjoy the comfort of the lounge by purchasing our Lounge Pass service, subject to availability.
For American Airlines passengers, please contact American Airlines for more information on lounges.
Our lounge "Star Alliance lounge" is located after security screening. Proceed towards the boarding gates and take the elevator at the "clock tower" in the central atrium area to level 6. More information here or below.