Seattle-Tacoma International Airport - SEA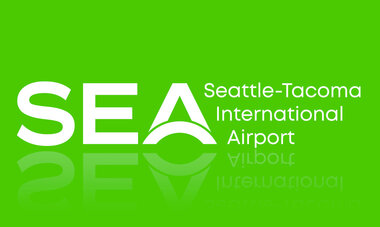 Seattle-Tacoma International Airport (SEA) is one of the largest airports in the United States. It is located 20 kilometers from Seattle, and connects the northwest coast of the United States to hundreds of domestic and international destinations.
Air Tahiti Nui operates flights from the main terminal of the Seattle airport. The International Arrival Facility (IAF), opening in 2022, is designed to improve connections, efficiency and airport service for all passengers.
SEA Airport offers daily connections to most major North American cities, as well as other international destinations such as Canada, Europe, the Middle East and Asia.
Air Tahiti Nui offers 49 destinations beyond Seattle in codeshare with Alaska Airlines (AS), Horizon Air (QX) and Sky West Airlines (OO) in the United States and Vancouver.
Air Tahiti Nui operates in the southern satellite of the "Central Terminal" which offers various catering services, a duty-free shop "Duty free" and the "The Club at Sea" lounge.
We inform you that the security controls and immigration filters are located at the "Main Terminal"
Transfers to other terminals can be done on foot or via underground trains.
Check-in of flights operated by Air Tahiti Nui
The Air Tahiti Nui check-in counter is located in the main terminal on the South satellite between hall A and B. 
Your boarding gate is located at the South Satellite Terminal.
Check-in start and end time at the airport:
•    Opening: 3 hours before departure 
•    Closing: 1 hour before departure
Full-Service Lounges
Air Tahiti Nui offers its Poerava Business Class travelers, its Tiare Gold Club members and its guest and passengers who have purchased the "Lounge Pass" service, access to the "The Club at Sea" lounge located on the mezzanine level of the "South Satellite" (Concourse S) above door S10.
The "South satellite" lounge is open every day from 06:00 to 19:00.
Passengers who have purchased a ticket from our partner American Airlines are not eligible for access to the Lounge. Nevertheless, Air Tahiti Nui offers them the opportunity to buy the "Lounge Pass" service at the airport on the day of departure.